The best modeling belts - Sculptshe
Kon'nichiwaa fadinhas e elfos! How are you? Today I'm going to share and talk about the best straps to use on a daily basis. Because it is accessible and brings a series of health benefits, the styling belt is now used, even for people who exercise or who want to shape a body part. There are different types of straps, come see some in this post! Let's go?
The positive points are diverse. From improving posture, as it prevents you from making some movements in the wrong way, to aiding in the weight loss process, as it helps to concentrate energy expenditure in the abdominal region and accelerates the loss of measurements. With the use of the brace at the gym, results appear faster.
Sculptshe 3-in-1 Waist Thigh Eraser Booty Sculptor
The new styling strap that works on 3 body parts! Trimmer will trim your waist, and help to shed water weight and cellulite on your thighs e lift your butt.
Sculptshe 3-in-1 have designed these body sculptors with a strap around your waist for more support while you run, jog, lunge, or workout period.
Sculptshe Butt Lifter Tummy Control with Adjustable Strap

A great brace is also the
butt lifter straps
. This is style is a good option for those who want to model and use under clothes, shirts, dresses, and high-cut skirts. The strap, in addition to defining the butt, also makes the waist beautiful, giving elegance to any look!
In addition to offering you a perfect sculpture on the best parts of the body, there are also other benefits for using the straps, you can use to:
Fix your posture.
Avoid the accumulation of abdominal fat;
Recover from surgeries on the spine and abdominal organs;
Define the body after liposuction, abdominoplasty or plastic surgery.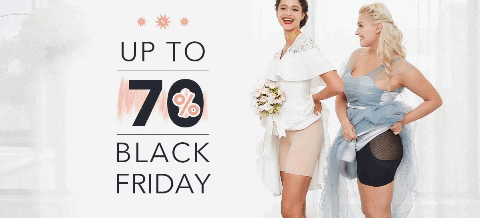 Check out the most varied straps on the site! Enjoy the Black Friday! 70% discounts on all products. Choose the best strap for your needs! There are models that instantly make a person look like they're 2 pounds lighter. Help maintain posture and self-confidence. In the case of gyms, we always recommend that the garment is not too tight so as not to impede circulation. And in daily use it is recommended that you use the correct size. Look carefully at the size options!
~ See you!